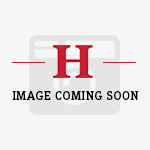 FLA Orthopedics Pediatric Shoulder Immobilizer is ideal for use on infants, kids, and children for shoulder immobilization and to reduce abduction and arm rotation. The pediatric immobilizer is made of a soft elastic material and is lightweight with a low profile. FLA's shoulder and arm immobilizer features loop lock closures for easy application and fits either the right or left arm. White. Available in 2 sizes: Infant and Pediatric. One elastic shoulder immobilizer per package. Fits both left or right.
Available Sizes: Infant and Pediatric measure circumference at chest.
INFANT FITS 16-22"
PEDIATRIC FITS 20-26"
IMPORTANT SIZING NOTE: It is very important to take your child's measurement and refer to the Size Chart below. The actual measurement is what should be used to determine the size. The manufacturer supplied the "Approximate Age" reference, however, we do not always find it accurate and children vary greatly in size in every age group.