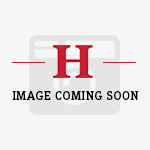 The advanced design of the Go-Go LX 3-wheel travel scooter sets a new standard for practicality and comfort. The seat post is mounted to the front section, giving greater stability to the ride. Standard features you've come to expect from Prides pop
View more
close
Available Options
Delivery Options
Color
BATTERY SIZE
Free InStore Pick up
Red & Blue
12 AH BATTERIES (6 MILES RANGE)
White Glove Delivery By Hudson
Red & Blue
12 AH BATTERIES (6 MILES RANGE)
Free InStore Pick up
Orion Yellow
12 AH BATTERIES (6 MILES RANGE)
White Glove Delivery By Hudson
Orion Yellow
12 AH BATTERIES (6 MILES RANGE)
Free InStore Pick up
Onyx Black
12 AH BATTERIES (6 MILES RANGE)
White Glove Delivery By Hudson
Onyx Black
12 AH BATTERIES (6 MILES RANGE)
Free InStore Pick up
Pearl Pink
12 AH BATTERIES (6 MILES RANGE)
White Glove Delivery By Hudson
Pearl Pink
12 AH BATTERIES (6 MILES RANGE)
Free InStore Pick up
Sunburst Orange
12 AH BATTERIES (6 MILES RANGE)
White Glove Delivery By Hudson
Sunburst Orange
12 AH BATTERIES (6 MILES RANGE)
Free InStore Pick up
Red & Blue
17 AH BATTERIES (9 MILES RANGE)
White Glove Delivery By Hudson
Red & Blue
17 AH BATTERIES (9 MILES RANGE)
Free InStore Pick up
Orion Yellow
17 AH BATTERIES (9 MILES RANGE)
White Glove Delivery By Hudson
Orion Yellow
17 AH BATTERIES (9 MILES RANGE)
Free InStore Pick up
Onyx Black
17 AH BATTERIES (9 MILES RANGE)
White Glove Delivery By Hudson
Onyx Black
17 AH BATTERIES (9 MILES RANGE)
Free InStore Pick up
Pearl Pink
17 AH BATTERIES (9 MILES RANGE)
White Glove Delivery By Hudson
Pearl Pink
17 AH BATTERIES (9 MILES RANGE)
Free InStore Pick up
Sunburst Orange
17 AH BATTERIES (9 MILES RANGE)
White Glove Delivery By Hudson
Sunburst Orange
17 AH BATTERIES (9 MILES RANGE)

GO GO LX WITH CTS SUSPENSION
The advanced design of the Go-Go LX 3-wheel travel scooter sets a new standard for practicality and comfort. The seat post is mounted to the front section, giving greater stability to the ride. Standard features you've come to expect from Prides popular Go-Go lineup include easy Feather Touch assembly and disassembly, flat free non-scuffing tires that won't leave marks on your floor, Red and Blue interchangeable color panels and a front basket.
A Go Go portable mobility scooter is the perfect solution for the traveling rider.
With feather-touch disassembly, riders can literally take apart the Go Go LX with CTS Suspension in a few swift movements – and stow away five lightweight pieces. The heaviest component weighs just 33 pounds.
What makes this Different Standard upgrades include a sturdy 300 lb. weight capacity frame, bright LED pathway light for safety and Prides innovative Comfort-Trac Suspension to give you a smooth ride over everyday obstacles. The CTS springs improve the smoothness of frequent stops and starts, improving your overall riding experience. The Go-Go LX 3-Wheel also features an additional charging port located on the tiller, as well as the traditional battery box charging port. Optional Black Pink, Orange or Yellow color panel kits are available, inviting you to truly customize this Go-Go.
COLOR OPTIONS
---
SPECIFICATIONS
CATEGORY
SPECIFICATION
Model

Go Go® LX with CTS Suspension 3-Wheel

Model Number1

SC50LX (3W)

Number or Tires
3
Front Tires2
2" x 8" solid
Rear Tires2
2.5" x 8" solid
Maximum Speed8
Up to 4.4 mph
Ground Clearance2
1.5" at motor; 2.5" at frame
Turning Radius2
33.5" (3W)
Length2
39.75"
Width2,4
20.5"
Seat-to-Ground Height Range2
20.75"-22.25"
Seat-to-Deck Range2
16.25"-17.25"
Standard Seat Type
Compact, Foldable;
Materal: Black Vinyl;
Seat Size: 17"x17"
Weight Without Batteries2
85 lbs.
Weight With Batteries
104.5 lbs.
Weight of Heaviest Piece2
33 lbs. (front section)
Battery Weight6
9 lbs. each
Battery Requirements7
(2) 12AH
Per Charge Range (max)8,9
Up to 6 miles
Battery Charger
Off-board, 2A
Suspension
Front and Rear
Maximum Weight Capacity
300 lbs.
HCPCS Code
K0899**
Warranty
Lifetime limited on frame;
2-year limited on electronics;
2-year limited on drivetrain
Pride FDA Class II Medical Devices are designed to aid individuals with mobility impairments.