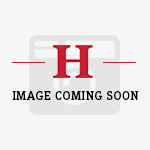 The Hinged Lateral J Knee Brace features condyle pads that provide medial and lateral stability. The spacer fabric is breathable and comfortable.
Indications for use:
For patients with knee pain related to the following: Lateral patellar subluxation and dislocations, lateral patellofemoral malalignment, patellofemoral maltracking and pain, chondromalacia due to lateral maltracking.
Sizing Chart:
XS: 13-15.5" (thigh circumference), 12-13" (knee circumference), 10-12" (calf circumference)
Small: 15.5-18.5" (thigh circumference), 13-14" (knee circumference), 12-14" (calf circumference)
Medium: 18.5-21" (thigh circumference), 14-15" (knee circumference), 14-16" (calf circumference)
Large: 21-23.5" (thigh circumference), 15-17" (knee circumference), 16-18" (calf circumference)
XL: 23.5-26.5" (thigh circumference), 17-19" (knee circumference), 18-20" (calf circumference)
2XL: 26.5-29.5" (thigh circumference), 19-21" (knee circumference), 20-22" (calf circumference)