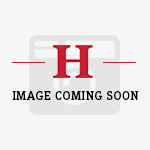 FLA Orthopedics Inc.'s Pediatric Cervical Collar is ideal for use on infants, children, and youth kids to maintain the head in a neutral position and support the neck. The neck collar is made of soft foam treated with Microban Anti-Microbial Protection for a fresher, more hygienic product. This soft foam features a simple application with hook and loop closures.
This collar is light blue and available in 3 sizes: Infant, Pediatric and Youth. One cervical collar per package. Measure around neck.
Sizing Chart:
Infant (0-24 months): 9 – 10 1/2"
Pediatric (2-7 years): 10 - 12"
Youth (8-12 years): 12 - 14"
IMPORTANT SIZING NOTE: It is very important to take your child's measurement for reference. The actual measurement is what should be used to determine the size rather than your child's age.