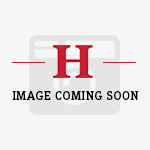 This Pediatric Neoprene Ankle Support by FLA Orthopedics Inc. is ideal for kids in need of compressive ankle support. This is great for running, baseball, basketball, volleyball, tennis, and soccer. The youth ankle support features an open heel and easy slip-on style, plus it's latex free!
Color: Navy
Available Sizes: Pediatric and Youth (Measure circumference around ankle and see size chart)
Pediatric (2 - 7 years): 6 1/2" - 7 1/2"
Youth (8 - 12 years): 7 1/2" - 8 1/2"
IMPORTANT SIZING NOTE: It is very important to take your child's measurements and use the size chart for reference. The actual measurement is what should be used to determine the size rather than age.