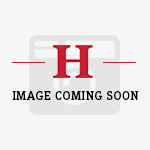 If you're looking for therapeutic compression for your shoulder that you can wear anywhere, you're in the right place! Don't let recurring shoulder pain keep you on the bench. The Safetec Neoprene Shoulder Support uses your own body heat to keep your shoulder warm while delivering compression therapy to aid healing and relieve pain. The contoured design with a slim profile disappears under clothing, so you can comfortably wear it anywhere.
Sizes: SM- LG. To size, measure around chest.
Small: Fits up to 40"
Medium: 41-50"
Large: 51-60"