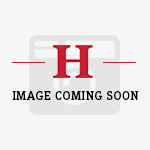 The Pediatric Clavicle Support is ideal for use on infants, children and youth kids to help hold the shoulder back and limit clavicle movement during treatment of clavicular fractures. The clavicle brace has adjustable, padded straps and a supportive back panel.
Color: White
Size Options: Infant and Pediatric/Youth (Measure circumference of chest at base of sternum and see sizing chart)
Sizing Chart:
Infant (0 - 24 months): 15-20"
Pediatric/Youth (2 - 7 years): 20 - 24"
IMPORTANT SIZING NOTE: It is very important to take your child's measurement and refer to sizing chart. The actual measurement is what should be used to determine the size rather than your child's age.
| | |
| --- | --- |
| Infant (Up to 24 mos) | 15 |
| Ped XS (2 | 7 yrs) |
| | |
| --- | --- |
| Infant (Up to 24 mos) | 15 |
| Ped XS (2 | 7 yrs) |