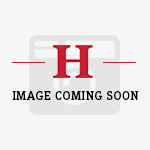 Make medical equipment assembly a breeze with In-Store Assembly.
Let experts assemble your new medical equipment
The Drive Pure is an easy to use, service, and maintain 5L concentrator that will have patients, referral sources and delivery technicians thanking you. Simple user interface with easy to view and operate power switch, LED indicator lights, and flow selector. Simple humidifier bottle connection within the compact, sleek, inconspicuous design. Available with both oxygen sensing and non-oxygen sensing configurations. Superior mobility with top handle, easy roll casters, and minimal weight. Easy to connect transfill port on oxygen sensing units. Simple single door access to both the foam and the HEPA filter. Exhaust system design directs airflow away from the user and reduces noise.
| | |
| --- | --- |
| Liter Flow Range | 0.5 to 5 LPM |
| Dimensions | 16.75" (W) x 10.25" (D) x 24.5" (H) |
| Max Outlet Pressure | 5.5 PSI +/ |
| Oxygen Purity | 96% to 87% |
| Sound Level | 45 dBA |
| Duty Cycle | Continuous Use |
| Operating Altitude | 0 to 13,123 ft (4000 m) above sea level |
| Weight | 35 lbs. |
| Power | 360 W at 3 LPM |
| Warranty | Limited 3 Year |
| | |
| --- | --- |
| Liter Flow Range | 0.5 to 5 LPM |
| Dimensions | 16.75" (W) x 10.25" (D) x 24.5" (H) |
| Max Outlet Pressure | 5.5 PSI +/ |
| Oxygen Purity | 96% to 87% |
| Sound Level | 45 dBA |
| Duty Cycle | Continuous Use |
| Operating Altitude | 0 to 13,123 ft (4000 m) above sea level |
| Weight | 35 lbs. |
| Power | 360 W at 3 LPM |
| Warranty | Limited 3 Year |