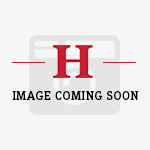 The Spectra wrist brace is designed to immobilize the wrist at a neutral angle. Its single-pull lacing closure makes it easier to apply than a conventional wrist brace, meeting the needs of patients with arthritis and other hand dexterity issues.
Wicking liner moves moisture away from the skin for increased comfort.
Single-pull lace closure enables easy application.
Adjustable webspace strap allows size adjustment for increased comfort.
Removable/adjustable palmar stay provides adjustability of immobilization angle.
Indications:
Mild to moderate sprains and strains
Tendonitis
Carpal tunnel and other repetitive stress injuries
Post cast healing