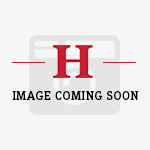 A condom catheter, also known as an external catheter or Texas catheter, is a medical device designed to manage urinary incontinence in males. It is a non-invasive alternative to traditional indwelling catheters that are inserted into the bladder thr
View more
Texas Catheter
Freedom Catheter Latex Condom

A condom catheter, also known as an external catheter or Texas catheter, is a medical device designed to manage urinary incontinence in males. It is a non-invasive alternative to traditional indwelling catheters that are inserted into the bladder through the urethra. A condom catheter is worn externally over the penis and collects urine as it is expelled from the body.
Here are some key features and information about condom catheters:
Design: A condom catheter consists of a flexible sheath made of latex or silicone that is rolled over the penis like a condom. It has a connection point at the tip for attaching a drainage tube that leads to a collection bag.

Urinary Collection: As the wearer urinates, the urine flows through the drainage tube into a collection bag. This helps to manage urinary incontinence by preventing leakage and keeping the skin dry.

Variety of Sizes: Condom catheters come in various sizes to fit different penis sizes. A proper fit is important to prevent leakage and ensure comfort.
Adhesive or Strap: Some condom catheters have adhesive strips or straps that help keep the catheter securely in place. These attachments prevent the device from slipping off during movement.

Hygiene and Skin Care: Proper hygiene and skin care are essential when using a condom catheter to prevent skin irritation or infection. Regular cleaning of the penis and changing the catheter as needed are important to maintain skin health.

Disposable: Condom catheters are typically disposable, meaning they are designed for single-use and should be discarded after each use. This helps maintain hygiene and prevent infections.

Application and Removal: Applying and removing a condom catheter is relatively simple and can be done by the wearer or a caregiver. It's important to follow proper techniques to ensure a secure fit and prevent discomfort or skin damage.

Medical Supervision: While condom catheters are generally easy to use, it's important to involve a healthcare professional, especially when selecting the appropriate size and type of catheter. They can provide guidance on proper usage and address any concerns.

---

Specification
| ATTRIBUTE NAME | ATTRIBUTE VALUE |
| --- | --- |
| Size | 23mm, 28mm, 31mm, and 35mm |
| Condom Catheters | 22-25 mm |
| Condom Catheters | 26-28 mm |
| Condom Catheters | 29-32 mm |
| Condom Catheters | 33-35 mm |
| Quantity | Each or Case of 100 |
| Sterility | Sterile |