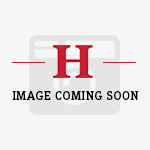 DIGITAL MOIST HEATING PADS
The digital hand control allows the operator to program and monitor temperature/ treatment time.
Lockout mode protects against inconsistent changing of the control settings throughout treatment.
Allows the patient to relax and enjoy therapy without the hassle of maintaining contact with a handheld switch.
Therapeutic treatment temperature between 88° and 166° F.
Treatment time between 1 and 60 minutes.
1 Year Warranty on heating pads only.
Sizes:
CHAT1030: Small - 7" x 15"
CHAT1031: Medium - 14" x 14"
CHAT1032: Standard - 14" x 27"
CHAT1033: Shoulder/Neck - 23" x 23"