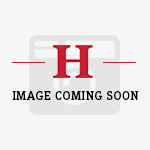 This Pediatric Wrist Splint is ideal for use on infants, children and youth kids to immobilize and support broken or fractured wrists. The wrist immobilizer is made of soft, breathable foam and is latex free! It has adjustable straps and allows for full finger dexterity.
Available in 3 sizes: Infant, Pediatric, and Youth (See sizing chart).
Measure circumference at wrist and specify right or left wrist.
Infant (0 - 24 months): 4 1/2" and under
Pediatric (2 - 7 years): 4 1/2" - 5 1/2"
Youth (8 - 12 years): 5 1/2" - 6 1/2"
Color: Light Blue
IMPORTANT SIZING NOTE: It is very important to take your child's measurement and refer to the sizing chart. The actual measurement is what should be used to determine the size rather than your child's age.