GOLDEN CRICKET
GP302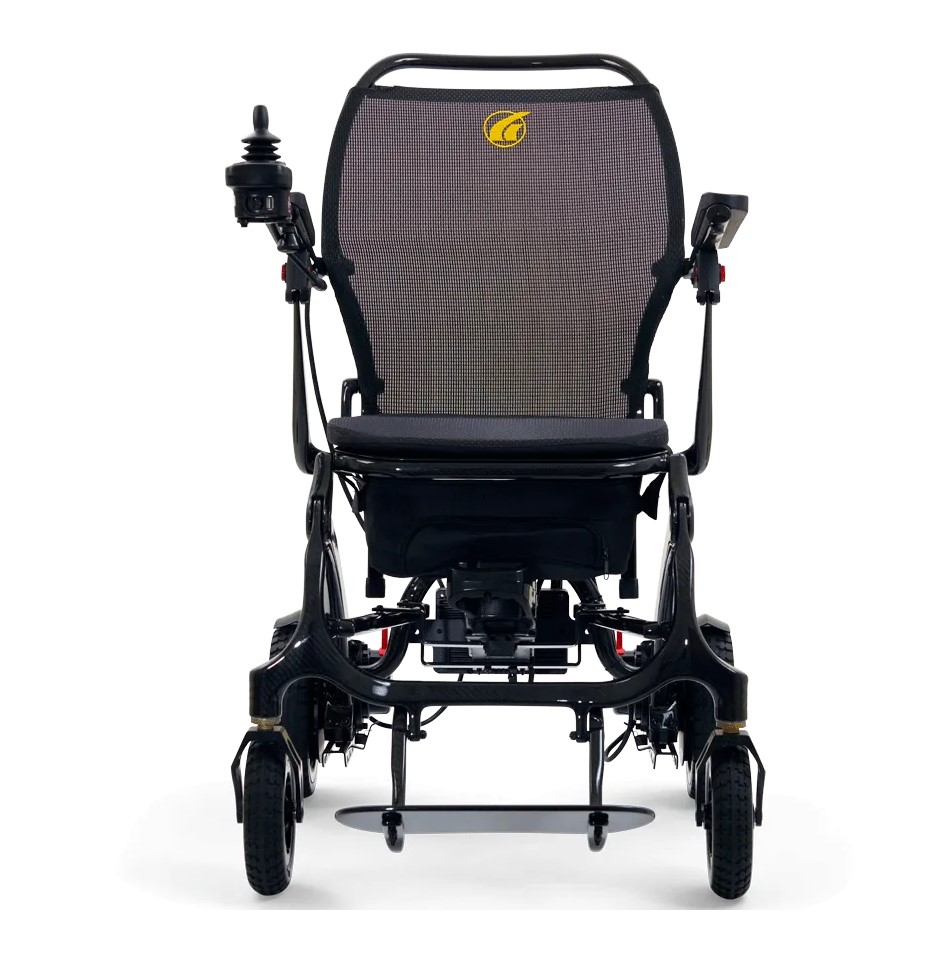 The all-new Cricket Power Wheelchair is stylish, agile, and extremely portable. Crafted with an incredibly strong yet lightweight 100% carbon fiber frame, the Cricket weighs as light as 33 lbs., making travel a breeze! The slim sporty design is perfect for navigating indoors and out while sightseeing, shopping, or dining.
---
CRICKET
SEAT AND CUSHION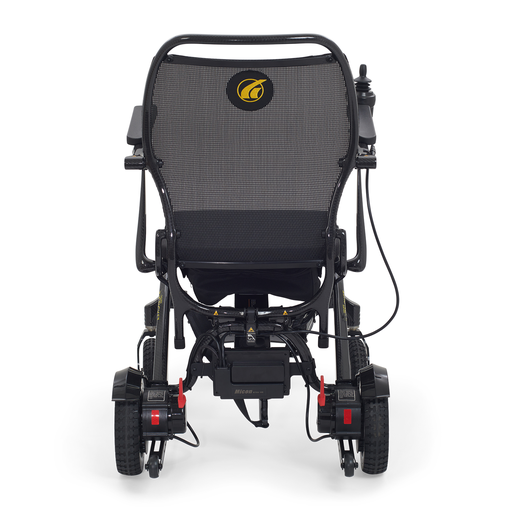 The roomy padded seat cushion and durable mesh back align with the natural curves of your body providing long-lasting comfort while on the go.
JOY STICK WITH USB CHARGER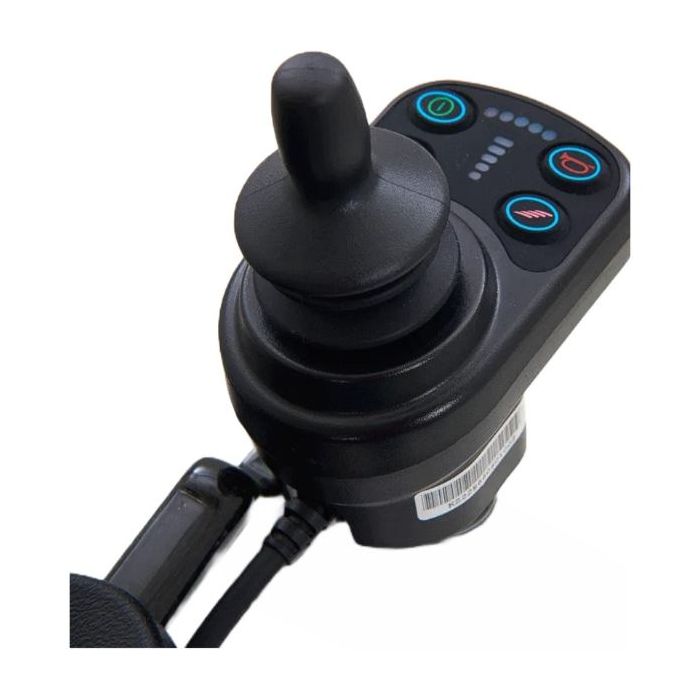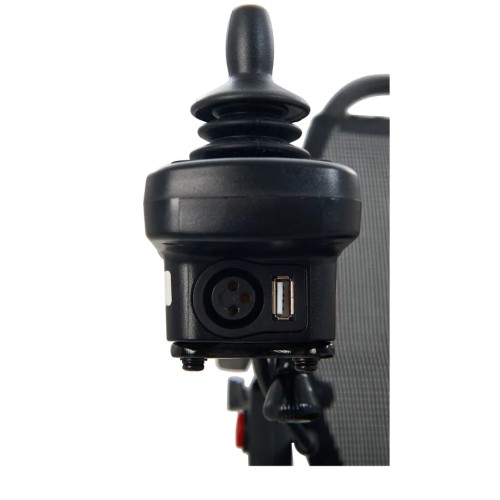 The Cricket features a well-styled joystick designed to make everyday tasks easier such as driving up to a table or maneuvering through a doorway.
SEAT STORAGE AND BATTERY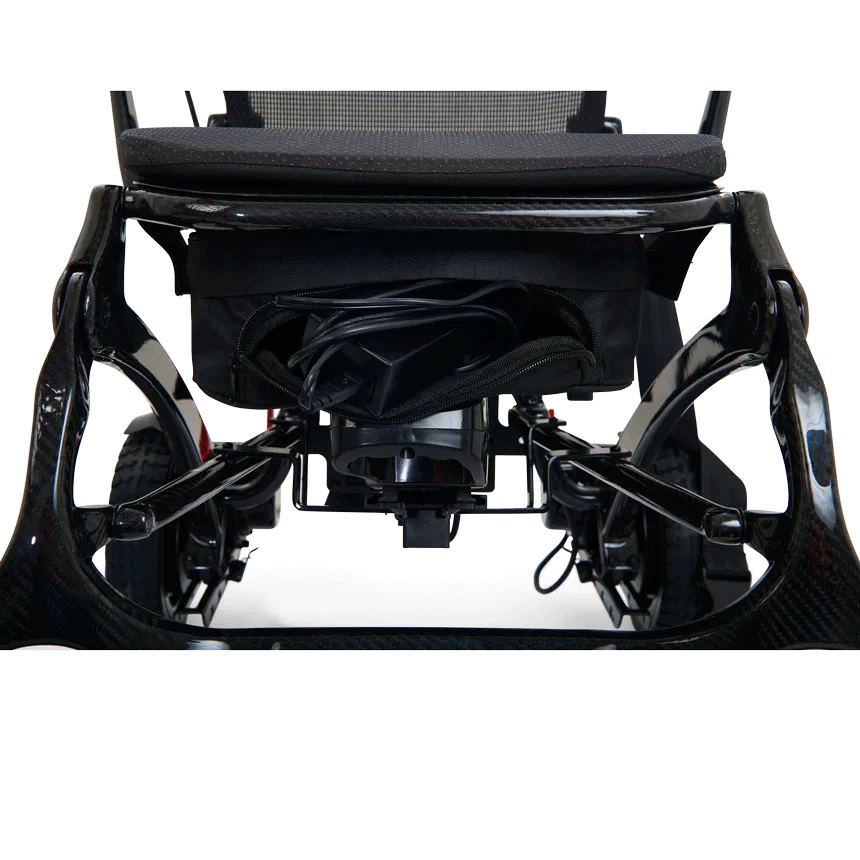 It has an impressive 22" turning radius and offers a 300 lb. weight capacity, maximum speed of 3.7 mph, and an operating range of up to 9.3 miles on airline-approved 12 AH 24V lithium-ion batteries.It also offers convenient off board charging and folds effortlessly for transport. The Cricket offers excellent performance and portability for your active lifestyle
Standard Features:
• 100% Carbon Fiber Frame
• As light as 33 lbs
• 300 lb. Weight Capacity
• Removable Compact Joystick with USB Charger
• 35 Amp Controller
• Convenient Under Seat Storage Bag
• Removable Padded Seat
•Impressive 22" Turning Radius
•Folds quickly and easily for transport
•Stands on end to save storage space
•Removable joystick with USB charger
• Off board Charging Capability
• Easy One-Step Folding
• Stands on End for Space-saving Storage
• Airline-approved Lithium-ion Batter