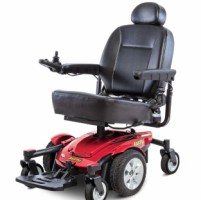 Hudson Pharmacy and Surgical Supplies: Your Premier Destination for Power Wheelchairs
Welcome to Hudson Pharmacy and Surgical Supplies, your trusted source for top-tier power wheelchairs in the Tri-State area. Proudly serving Westchester County, Dutchess County, Rockland County, Orange County, New York, New Jersey, and Connecticut, we are the leading providers of the finest brands in the industry. Our comprehensive range of services includes sales, maintenance, and repairs for all major power wheelchair brands.
When it comes to mobility solutions, Hudson Pharmacy and Surgical Supplies is your go-to destination. Whether you're seeking a new power wheelchair or require expert repair services, our dedicated team is here to assist you. For your convenience, if you encounter any issues with your power wheelchair, simply bring it to our facility, or we can arrange a house call for your comfort and peace of mind.
Count on Hudson Pharmacy and Surgical Supplies for all your power wheelchair needs, and experience the ultimate in mobility solutions with unparalleled customer service.
SUBCATEGORIES FOR POWER CHAIRS